My Cuban Spot: A Journey Back Home w/Authentic Cuban Cuisine in NYC (FINALLY!)
As a proud Cuban-American, I am obsessed with my culture. It's crazy that a place I've never been to holds such a special place in my heart. Cuban culture is unlike any other. I defend it, promote it and am constantly engulfed in the nostalgia of Cuba.
I've never visited the island myself. I am torn between the yearning to understand my heritage and the stubbornness of not wanting to contribute to a government that took so much from my family, both financially and emotionally. One day, I will visit Cuba, but for now, I can only go by the stories I've been told growing up as a child, living in a Cuban household in Miami.
Little Me as a Cuban Rumbera
The journey to freedom from Cuba was not an easy one. But it was one that my grandfather made many years ago, with the hopes of giving his family a chance at better opportunity and a better life for them and their future families. It is a decision that I will forever be grateful for, because it afforded me the freedom to be born in a country where I could make my own choices. The biggest choice of all was packing my bags and making my biggest dream come true, moving to New York City. Which by the way, was the absolute best decision I have ever made for myself.
But let's talk about food. After all, it is food that brought us all together. Whether it was my abuela's arroz con pollo on the weekends, or coming home to a delicious merienda (snack time) with guayaba & queso crema after school, sipping a Materva (Cuban soda) or feasting on lechon (pork) during noche buena (Christmas Eve);
Then there were the pastelitos and croquetas from the Cuban bakery that were visibly present at every one of my birthday parties , Cuban cuisine is what I was raised on!
Now that I am living in New York City, finding authentic, Cuban food has been not just a challenge, but downright impossible. Everyone knows NYC is a melting pot of cultures and offers a plethora of cuisines. The best chefs, restaurants, and food in the world can be found in New York City. But my biggest complaint and that of any Cuban living in New York will always be that you can't find Cuban food (like the kind you find in Miami) in New York City. And the places that try to come close, are nowhere near as authentic. Needless to say, I have been disappointed in not being able to find these Cuban bites that I grew up on. Until now.
My Cuban Spot: a place I was skeptical of trying, given that every "Cuban" place in NY has been nothing short of a disappointment. But when a friend who was visiting NYC from Miami, said one of our own (Miami people) opened it up, and raved about it, I knew I had to check it out. So I made the trek to Brooklyn, with my Miami crew, to really see how authentic this place really was.
I was absolutely blown away from the first bite. It was heaven on earth for me. From the walk-up ventanita (window) like they had in Cuba, the plethora of Cuban sodas stocked in the fridge, I'm talking Jupina, Materva, Iron Beer here, to the Cuban "colada" he warmly greeted us with, Louie Estrada, who was born in Miami from Cuban parents, has taken every single aspect of this tiny spot in Brooklyn and turned it into every memory you've ever had, growing up in a Cuban household.
The menu is every Cubanita's dream. Delicious sandwiches like my personal favorite, The Boss (El Cubano), comprised of sweet Ham, Swiss Cheese, Pork, Pickles & Mustard on tasty flaky and buttery, Cuban Bread. Then there's the classic, pan con lechon, where the pork is topped with onions and papitas and sandwiched between two slices of Cuban bread. Or the Cuban version of a burger: a Frita, featuring savory ground beef and pork seasoned with salsa de tomate and a sauce that will bring you back to Miami's Little Havana.
Louie will serve you up classic Cuban snacks like the Guava & Cheese Empanada, Pork Rinds he likes to call Cuban "Crack"- and classic dishes like Pick-A-Dillow (Picadillo); Rice & beans with the secret sauce ground meat. And of course, no meal is complete without classic Cuban side dishes like Sweet Plantains (Plátanos Maduros), Plantain Chips (Mariquitas) and my absolute favorite: Yucca Fries.
Here's what I ordered, please note, moderation is not a word I'm too familiar with.
The Boss (El Cubano) w/a side of Mariquitas
I couldn't pick just one, so I ordered all 3 classic Cuba sodas: Jupina, Materva & Iron Beer
Yuca Fries (they will change your life)
Pork Rinds
Empanadas filled with Guayaba y Cheese & an Empanada de Carne (beef)
Finish it off with a Cafecito (it's all about the cream and foam made from sugar here):
One bite into my Cuban sandwich and I was instantly transported to Miami and memories of my childhood.
From the cafesito abuelo used to make whenever we had "visita" to the visits to the little window at Versailles, every bite was like a stroll down memory lane, through my tastebuds of course. Louie and the team at My Cuban Spot have put their heart and Cuban soul into making sure that from the moment you first walk in, to that very last bite, you are home.
And in the words of one of my favorite legendary Cubans (my abuelo), Ñooooo, tremendo sanwicheeeeee.
What I love about this story, aside from the incredible food (because that goes without saying), is the story and the hustle behind My Cuban Spot. Louie's story fascinated me- because like me, he left Miami and moved to New York ten years ago in search of something bigger. It takes a certain kind of person to leave home and take on New York City. And when you meet us, you realize, we are all cut from the same cloth. We want more; we don't settle for just any ordinary life. But we instantly connect when we find each other.
New York City is a city that will no doubt provide these endless opportunities, but only if you have the ethic the drive and the perseverance. Let's be real NYC is not in any way easy- in fact there are days you may question WTF you're doing. It can be so hard! Louie had plenty of those moments, but had a dream and a vision and he has put his heart and sazon into this tiny spot in Brooklyn. You can find him at the restaurant on any given day of the. In fact, that Cuban Boss sandwich will melt your taste buds, and it's likely he was up seasoning it at 5 am.
The next time you're in New York do yourself a favor and head to My Cuban Spot. You will not only be supporting a dream and giving back to a small business, your taste buds will surely thank you. I guarantee you will have the best Cuban sandwich you've ever had in your life.
And yes- that includes better than any sandwich you've had back home in the 3-0-5. And coming from a Miami girl like me, that's more than a bold statement- it's an absolute fact! I put my money (and food) where my mouth is- trust me, I am always eating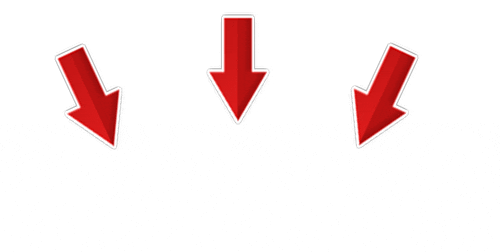 Baby Me, Feasting on Cuban Crackers. Carbs til I die.
My Cuban Spot is located at: 488 Carroll Street (Third Avenue) in Gowanus.
Follow the fun on Instagram @MyCubanSpot
The original article was first posted on Girls On Food.
#cuba #cubanfood #miami #cubancuisine #brooklyn #mycubanspot #gowanus